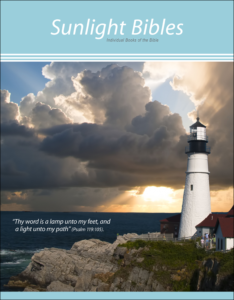 Thanks for reaching out to me. I'll read your message soon and get back to you.
In the meantime, here is a free gift for you:
Click here to download my Quick Overview of the Whole Bible.
The Quick Overview is a 28-page eBook showcasing all 44 Sunlight Bibles thematic cover images as it walks you through a brief summary of the Bible, book by book, from Genesis to Revelation.
Enjoy!
Looking unto Jesus,
Sarah Kanz